Lenkara Jewellery Design & Management Institute - Chungath Jewellery

Enter the world of jewelry designing!
In collaboration with South India's leading Jewellery group Chungath Jewellery, Lenkara Jewelry Design and Management Institute offers intensive short term job oriented professional certificate courses. These courses will give creative, technical and practical skills needed for rewarding career in the Jewellery Industry.
Lenkara Jewelry Design and Management Institute, aims to impart a high level of education and training to students, expanding their knowledge to reach domestic as well as international markets. The course develops cultural business and professional awareness as well as communications skills.
Become a Design Expert!
Previously, the only way to become a jewelry designer was to train for a long time under an experienced designer.
The Lenkara Jewelry Design & Management Institute (Lenkara JDM Institute), a product of the social commitment and foresight of the Customs, which has a strong tradition of over a century in the jewelry market, was established with the aim of raising the standard of professionalism in the sector. Conceived under the guidance of experts in the field of education and jewelry design, the institute has started short courses offering training not only in jewelry design and its advanced technologies but also in the field of jewelry market management.
Short Term Course
There are also short-term courses (6 months) in Jewelry Design, Retail and Management approved by the Central Government at affordable fees to the general public.
There are courses suitable for housewives and young ladies who are interested in marketing their designs through social media. A suitable training schedule is also available for them.
Get a 'shiny' Job
Lenkara JDM Institute follows a learning approach that provides training in drafting, design, theory, free drawing, how to use multiple media, and CAD. Lenkara JDM Institute also guarantees a learning environment that enables young people to pursue any career in the jewelry industry.
The trainers at this institution are those with many years of experience in the field of jewelry. Therefore, the best training from this field can be ensured in 'Lenkara'.
Experienced designers design jewelry in captivating designs on jewelry show windows. Demand for this specialty has grown significantly as a result of recent corporate scandals. Therefore, students who have studied jewelry designing can definitely get high paying jobs. The toll group itself is ready to provide better paying jobs to many who successfully complete the course. There are plenty of job opportunities in other jewelry groups as well.
Those who complete these courses will find high-paying employment opportunities not only in Kerala and other states but also in the international jewelry and allied industries. The courses at Lenkara JDM Institute are sure to be a turning point for those who want to choose a high quality career field.
For Admission Call : 7994166032
As a part of this programme,

you will also learn

Basic principles of jewelry design & composition
Role of a jewelry designer
Type of settings and representation techniques
Designing collections and more...

Courses Offered

---

Jewelry Handsketch
Jewelry CAD

Eligibility

---

10th or Plus Two & Above
No Age Bar

Additional Facilities

Guidance of dedicated and highly experienced faculty
Sector specific lab
Employability skill training
Live internship opportunity
Air-conditioned classrooms
Placement Assistance

Batches

---

Regular (Mon to Fri)
Weekend (Sat & Sun)

Duration

---
Download Brochure & Application form here below
---
Industrial Visit to Tony Signature Diamonds, Thrissur in March 2022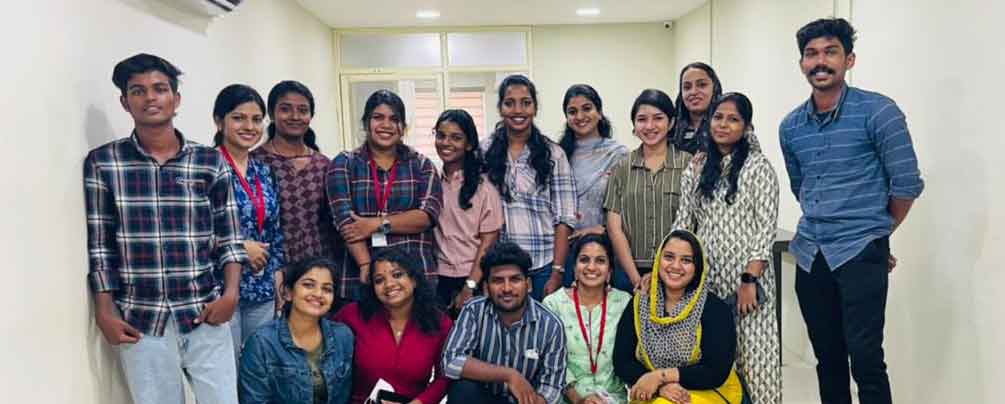 On 19th March 2022, the students of Lenkara Jewelry Design and Management Institute visited diamond jewellery manufacturing unit called Tony Signature Diamonds, Thrissur.
Located in the bustling town of Thrissur, Tony Signature Diamonds is a family name that stands for Trust & Quality. Founded under the creative vision of Akhil Tony, TSD is a venture to create distinctive, beautiful and skillfully handcrafted jewellery, that simply takes your breath away. Backed by our age-old values of trust and purity.
Upon arrival, the students were briefed by the company representative about the company, their products and the production process. The students were also briefed about the safety precaution they need to follow during their visit to the facility. The students we taken to the facility to see the units of CAD Designing, Molding & Casting unit, manufacturing, diamond grading, display setup, etc. and understand the process.
---
Industrial Visit & Recruitment Partner